PVC Coated Fire Proof Tarpaulin
Fire Retardant PVC Coated Tarpaulin is made from special chemical to stop fire from spreading or reduce its intensity.
It is made from very high Quality yarn to ensure that it is fire retardant. It is very convenient & useful for industrial plant where fire can take place frequently.
PVC Coated Tarpaulin Price List
(Effective From 1st July 2021)
Price List
PVC Coated Fire Proof Tarpaulin Price List
(Effective From 1st July 2021)
Price List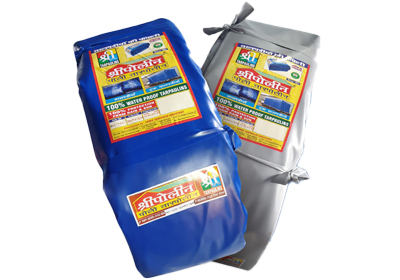 Applications / End Use of PVC Coated Fire Proof Tarpaulin
Chemical Plant

Pharma Plant

Welding Factory